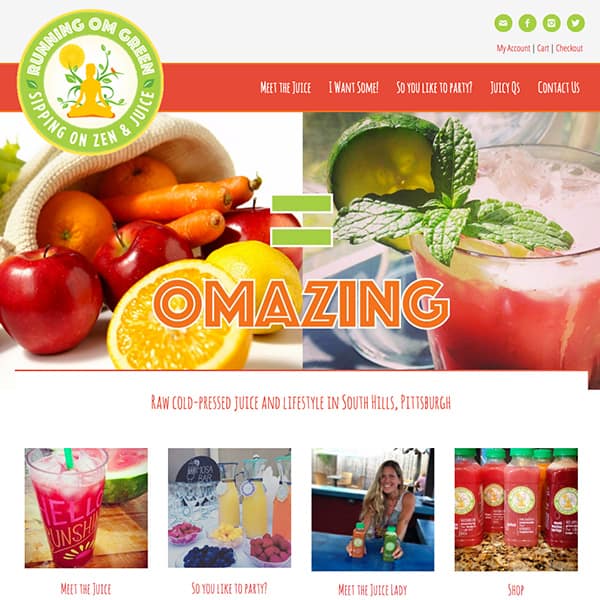 When Amy Gordon of Running OM Green and I first met, I knew she would be fun to work with, and I was right! She is very excited about her new juice business and we really wanted that to show on the website. By using bright colors and a funky typeface, we were able to put out that fun and fresh vibe she was looking for.
This site isn't just good looks. Using WooCommerce, Amy has a fully functioning juice store on there. Her juices are so fresh that it's nearly impossible to retail them in stores. It would be a logistical nightmare keeping store shelves stocked up with a product that contains no preservatives. No worries though, she has lots of options for getting your hands on that juice!
Her juice is cold-pressed, super fresh, and so delicious. That reminds me, I need to order some. Do you want to order some juice?? I thought so. Check out her website!