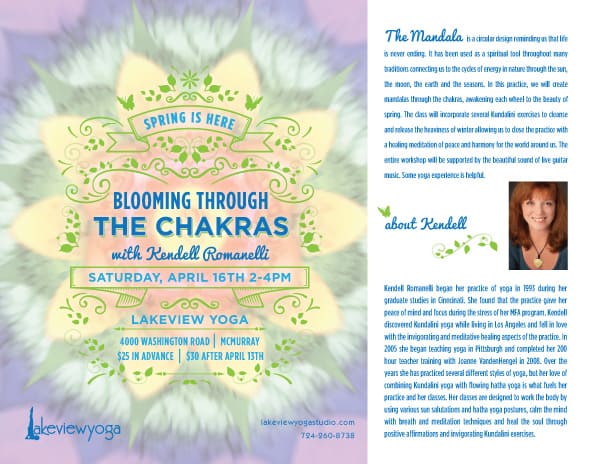 Kate Olson from Lakeview Yoga is putting on a spring event called Blooming Through the Chakras with Kendell Romanelli. Lakeview Yoga does a wonderful job of bringing in interesting guest instructors that really give depth and excitement to her studio.
For this event, I designed a flyer that evokes the renewal of springtime, the bloom and reopening of energy that may have fallen dormant over the winter. This looks like spring to me! What do you think?
For more information about the event, visit LakeviewYogaStudio.com, and be sure to download the flyer and hang it on your fridge so you don't forget to go!